Nicklaus Signature Course
& Kernow Resort Course
Nicklaus Signature Course
The Nicklaus Signature Course opened for play in 1988 and is amongst the finest golf courses in Europe and certainly one of the most famous. The course was also the first European golf course personally designed by Jack Nicklaus. It opened to rave reviews with Nicklaus himself being quoted "I knew it was going to be good but not this good". It was certainly good enough to host the B & H International Open for a number of years with Olazabal, Langer and Ballesteros amongst the winners.
We were delighted to welcome back European Tour Golf in 2022, hosting The British Challenge presented by Modest! Golf Management. The event returns once again this year ~ Thursday 3rd until Sunday 6th August 2023.
More details
Less
One of the most popular "Bucket List" golf courses
The course has 18 outstanding holes and measures just over 6,200 yards so even for the higher handicapper or shorter hitter is a pleasure to play. Nicklaus even created his own version of Amen Corner with the 10th, 11th & 12th holes a real highlight of an extra-ordinary golf course.
Being one of the most popular "Bucket List" golf courses in the UK, with several unique water hazards, cleverly-placed bunkers, and sheer design genius, you will be able to "follow in the footsteps" of some of golf's true legends who have graced its fairways (and rough) which cannot fail to inspire you to play some great golf.
More details
Less
Course Information
Nicklaus Signature Course
Par - 72
Length - 6,284 yards
Slope Index - 133
Hole Highlights - Par 3 - 11th Par 4 - 5th - 12th (and the other 15!)
Opened - 1987
Competitions - B & H international Open, English Seniors Open, English Amateur Championship, Ladies British Open, British Challenge
More details
Less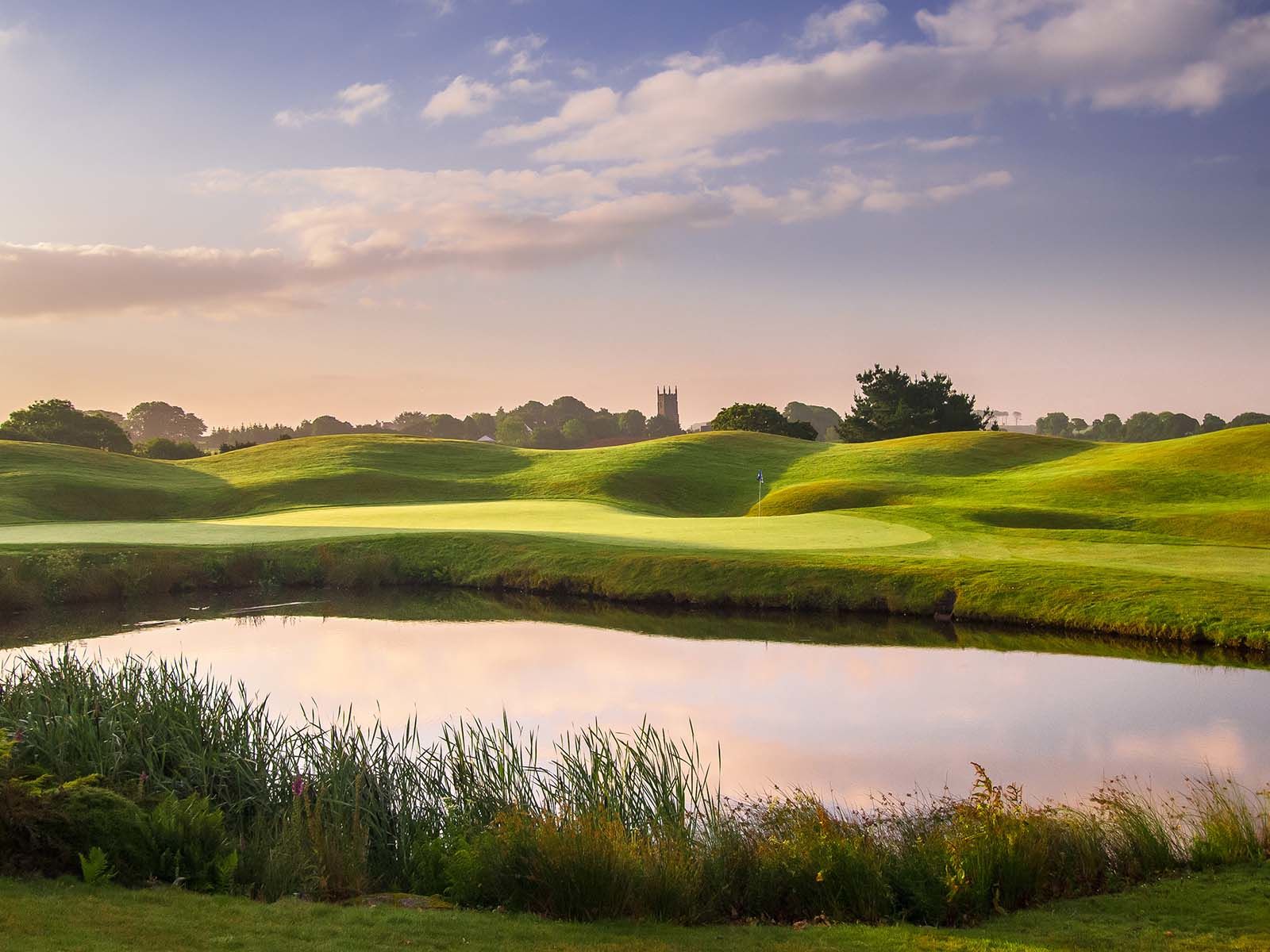 Book a Tee-Time
"To this day, I don't think there is another course like it in the UK. I am pleased
St Mellion continues to offer a first class golf experience for its members and guests." Jack Nicklaus
Kernow Resort Course
Opened in 1976 The Old Course, as it was then called, quickly became a must play course and by 1979 was included amongst the elite by its inclusion on the European Tour with the hosting of the Benson & Hedges International Open. This was followed by two further tournaments as it played host to theTournament Players Championship, which included a win for Bernhard Langer in 1983. Entirely renovated as part of St. Mellion's extensive 2008 redevelopment, the Kernow Course has developed into a very popular golf course
with Members & Visitors alike and a perfect foil for the world class Nicklaus Course. With its wide fairways and big greens the course has gain a popular following and in a recent survey was included in the Top 5 "2nd Courses" in the UK's best 36-hole golf courses.
More details
Less
Course Information
Par - 70
Length - 5,620 yards
Slope Index - 126
Hole Highlights - Par 3 - 14th Par 4 - 12th Par 5 - 8th
Opened - Originally opened in 1976 and updated in 2010
Competitions - PGA Cup, TPC Championship & B & H International Open
More details
Less